Are You & Property Properly WIRED?!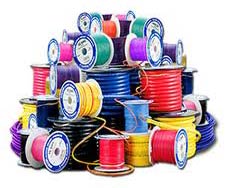 To be certain that the plumbing and electricity are up to snuff in your bathroom, ask yourself the following questions:

Is the water pressure satisfactory?
Do the pipes make a banging noise (known as water hammer)?
Do the drains flow slowly?
Are there any unusual noises or smells in the drains?
Is the electric wiring safe and adequate?
Is the lighting good enough to light the area?
If you are faced with any of the above issues, consider the following techniques to better the situation:

Install water pipes with a larger diameter to allow for greater flow, or use pressure balancing valves.
Provide your plumbing an air cushion to get rid of the water hammer.
Make certain that your drainage system is sufficiently vented, and that the proper traps have been installed.
Unclog any drains that used to drain more quickly, and are now slow to flow.
Have an electrician inspect your electric wiring. Have the wiring upgraded for safety reasons, if required.
Update the lighting in the bathroom so that it is adequate for the space.